See


the features
Instant Real-time Deposit!
Visa Direct is an innovative service that financial institutions, and now merchants, can offer to enable secure money transfers to millions of participating Visa cards globally, both debit cards and prepaid cards.
Benefits
Visa Direct™ (formerly known as Visa Money Transfer) is a payment service that lets people send money to millions of eligible Visa accounts around the world through the Original Credit Transaction (OCT). Visa Direct consumer and business Applications include:
Money Transfer:

Consumers can send funds to their Visa account or to another person's Visa account.

Prepaid Load:

Consumers can load/reload funds to a Visa reloadable prepaid card in participating countries.

Funds Disbursement:

Merchants can disburse funds to their customers' Visa accounts.
How it Works
You get the flexibility to process transactions directly from your integrated software solution or manually keying them into our Virtual Terminal:
Consumer-to-Consumer: A consumer can send payments and transfers to another consumer's eligible Visa card, or to his/her own Visa card. Visa Direct makes it convenient to split expenses, pay personal IOUs, send remittances, reload a prepaid card.

Business-to-Consumer: Merchants, government entities, or corporations can send funds to another consumer's eligible Visa card. Visa Direct enables payments and transfers such as insurance claims, corporate and manufacturing rebates, affiliate and contractor payouts, expense reimbursements, etc.
We provide a secure way to automatically authorize, process, and manage Visa direct card transactions on your web site or web browser. Worried about Internet security? DON'T:
Fraud Protection: Identify, manage and prevent suspicious or potentially costly fraudulent transactions with this customizable, rules-based solution for Web merchants.

Cardholder Authentication Programs: Reduce the liabilities and expenses that Web merchants incur from the unauthorized use of credit cards by implementing the Verified by Visa SecureCode programs.

Address Verification Service (AVS): Credit card sales the address given on your site with the address listed on the credit card file at the issuing bank to ensure a match.

After a transaction is processed, you'll even receive an e-mail with amount confirmation and receiver information. Plus, our payment platform gives you the ability to manually key-in transactions anywhere there's an Internet connection.
---
Secure Transacting
With GoodFundsGateway, all your data is transferred using Payment Transactional Tokenization and Secure Socket Layer (SSL) encryption technology, ensuring that your customer's credit card information is always secure.
---
Have Questions?
We have fast, friendly support!.
Our in-house experts are standing ready to help you make an informed decision to move your company's payment processing forward. Allow us to offer and create an electronic payment processing program to provide you access to your funds in an expeditious manner.
(866) 927-7180
---
Apply NOW
Stop Going to Your Bank, Western Union or Money Gram to transfer money worldwide!
Remember, we offer several products that work with our Visa Direct Processing system. Whether you handle dozens of transactions a day or hundreds, we have the right software & equipment for you!
We provide ACH, EFT and Credit Card Processing all integrated into our software!
Good Funds Gateway Merchant Services Visa Direct Fees

$8.95 for international transactions up to $1,000
$12.95 for transactions greater than $1,000.01 up to $2,500

Application Fee -

$60

Time to Funding - Same Day!
Good Funds Gateway Merchant Services Advantages!
Eliminate Driving to the bank
Eliminate Paper Checks
Eliminate Waiting
Eliminate Paperwork
Eliminate "out-of-state" HOLDS
Eliminate Copying Checks
Reduce Accounting Time and Expenses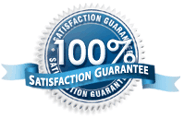 1. XXX. Please call (866) 927-7180 for details.
2. XXX. Call (866) 927-7180 for details.
Application approval is required. Fees apply. Terms, conditions, features, pricing, support and service options are subject to change without notice. FDIC Insured.
Credit Card & ACH Transactions are subject to Association guidelines. Additional fees apply when accepting American Express, and Discover cards.