See


the features
Today Payments is an Authorized Reseller of Intuit offering a highly robust app that supports both QuickBooks' desktop and online customers, provide merchants with the tools they need so they can focus more time on their customers and businesses, and less time on data entry.

"Our Integrated payment solutions can save a typical small business owner more than 180 hours each year"

---

ACH format definitions Our software is designed for simplicity and ease-of-use.
Automate Account Receivable Collection
Automate Account Payable Payments
One-time and Recurring Debits / Credits
QuickBooks® ACH (Automated Clearing House) and EFT (Electronic Funds Transfer) specializes in the origination of moving money electronically. QuickBooks accounting software and our online virtual terminal gateway software accepts direct ACH network and substitute check transactions over the internet.
Whether your storefront is a Web address or a street address, you're banking on sales of products and services to keep your business thriving. And that means you need bona fide payments, whether by automated clearing house (ACH), electronic funds transfer (EFT), e-Check or other means.
High Risk ACH Processing
Check-by-Phone
Batch File Uploads
NACHA File Format Software
Recurring Debits & Credits
One-Time Debits & Credits
Online Checks from your Website
Inbound & Outbound Telemarketing
Complete Online Real-Time Reporting
Check Conversion - Point of Sale
Check Conversion - Non-Point of Sale
With our ACH payment processing, financial transactions between you and your customers are instantly verifiable, hassle-free and secure. Reporting is streamlined, instantaneous and user-friendly.
The ACH / EFT Network is a highly reliable processor and efficient nationwide batch-oriented electronic funds transfer system governed by the NACHA ( National Automated Clearing House Association ) Operating Rules and electronic funds transfer act which provide for the inter-bank clearing of electronic check payments for participating depository financial institutions. The Federal Reserve and electronic payments network act as ACH operators, central clearing house facilities through which financial institutions transmit or receive ACH entries. Over the past five years our merchants have processed MILLIONS OF TRANSACTIONS proving the software and service to be reliable, effective and a cost saving process for electronic transactions.
High Risk Merchant ACH Processing
Domestic

Offshore

Thousands of merchants trust us to process their transactions and GET PAID. High Risk merchant transaction processing is a relatively complex process and should not be trusted to someone other than "true professional processors". Our credit card merchant services will let your business flourish in a friendly and hassle-free environment. Learn More
Ask about our special:
ACH CHECK by Phone & ACH Check by FAX for Mail Order & Telephone Order!
Good Funds Gateway Merchant Services
...continues to meet the challenge of our clients by offering a cost effective e-check gateway into the electronic check banking system. Electronic banking includes the transfer of funds between companies and / or consumer accounts for collection and payments.
Allow us to offer and create an electronic payment processing program to provide you access to your funds in an expeditious manner.
Our in-house Electronic Check experts are standing ready to help you make an informed decision to move your company's payment processing forward.
Remember, we offer several products that work with our Electronic Check Processing system. Whether you handle dozens of checks a day or hundreds, we have the right equipment for you!
We provide ACH, EFT and Credit Card Processing all integrated into our software!
ACH Fees
Transaction Fee - 1% +

20¢

Return Fee -

2.50¢

Monthly Fee -

$29

Application Fee -

$60

Time to Funding - Same-Day!
GoodFundsGateway Merchant Services Benefits
Eliminate Driving to the bank
Eliminate Paper Checks
Eliminate check deposit slips
Eliminate paperwork
Eliminate out-of-state checks
Eliminate copying checks
Reduce Accounting Time and Expenses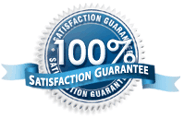 (866) 927-7180
---
Apply NOW
Stop Going to Your Bank to Deposit Checks!